International Telecommunication Union
Acceptance speech
Mr Seizo ONOE
Director-elect of ITU's Telecommunication Standardization Bureau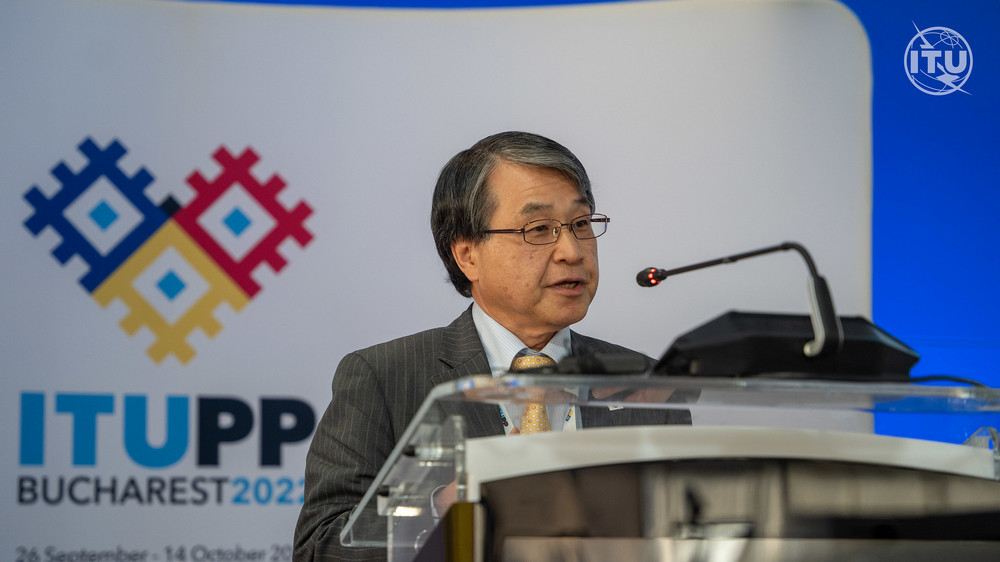 Excellencies, Honorable Ministers, Ambassadors, ITU Elected officials, distinguished delegates, ladies, and gentlemen.
To begin with, I would like to thank you all for your support across the region.
I appreciate the value of your votes, and as TSB Director-elect, I commit to further improving the ITU-T sector and making it the best it can be.
Considering my background in the private sector,
I believe being an outsider of the ITU, which I humbly admit, will bring a new diversity to the ITU leadership.
With a strong sense of committed responsibility, I look forward to working with Ms. Doreen BOGDAN-MARTIN, the next Secretary General and the first woman to lead the ITU in its 157-year history, and Mr. Tomas LAMANAUSKAS, the youngest Deputy Secretary General.
It will be an honor to join such a dream team alongside with Mr. Mario MANIEWICZ, a most competent BR Director.
During my campaign, I was fortunate to be able to interact with other talented candidates from all corners of the globe. Wonderful people, who inspired me and here we meet again with our interactions encouraging me to be my best. Thank you, my friends, Dr. Bilel JAMOUSSI and Dr. Thomas ZIELKE.
I would be happy to work together in the future to connect the unconnected.
I would also like to extend my gratitude to the Romanian Government for its warm hospitality and the leadership of the PP-22 President, Honorable Mr. Sabin SARMAS.
It is not very Japanese to praise one's own, but I would like to thank the Japanese government led by Prime Minister Kishida and my entire campaign team for their tireless and supportive effort throughout the campaign.
Also, a big thanks to Secretary-General Mr. Houlin ZHAO, Deputy Secretary-General Mr. Malcolm JOHNSON and TSB Director Dr. Chaesub LEE for their long dedication to the ITU, all former or current TSB directors.
The Secretary General, Houlin ZHAO-san, started calling me "the father of 5G" since his address at Japan's reception during WTDC in Kigali this last June.
I'm delighted to be approved as "the father of 5G" by the ITU Secretary-General. It is a humbling blessing to be called the father of LTE and the father of 5G.
In my private life, I'm the proud father of two children both of whom are now independent adults. I must express gratitude to my wife whose support raised good children while helping me be a better father.
Finally, I want to thank all the ITU members. I strive to realize the ONOE commitment that I have made during the campaign. I aim to be the director who listens carefully to the voices of member countries and responds with a focused intent in order to increase the value of ITU-T for all.