Papua New Guinea
Policy statement
H.E. Mr Timothy Masiu
Minister of Communication and Information Technology
National Information & Communications Technology Authority (NICTA)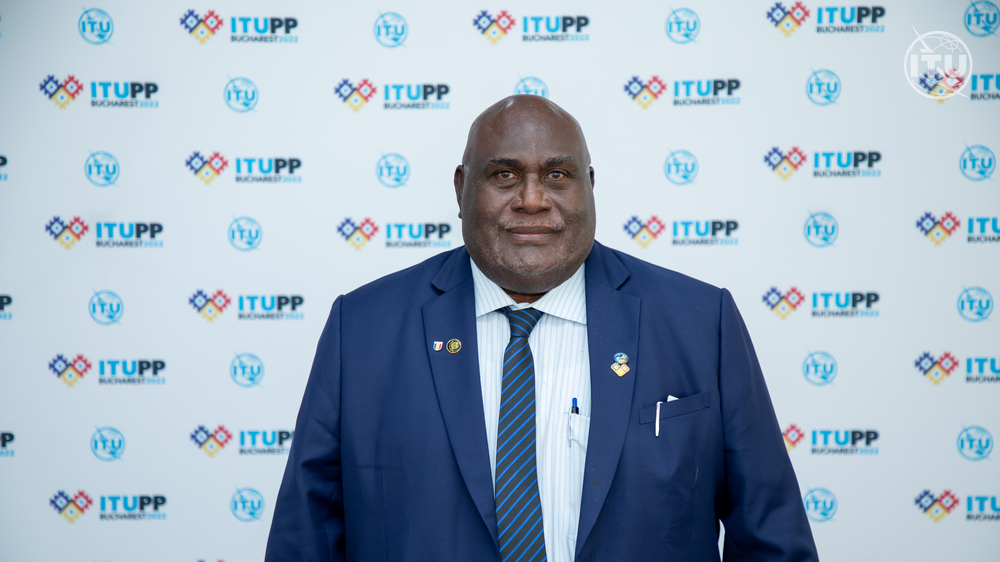 Chairman,
Secretary General ITU,
Distinguished ITU Executives and Directors,
Ministers and Officials of the Host Country Romania,
Heads of Delegations,
Ladies and Gentlemen,
As Minister for ICT and Head of Delegation of Papua New Guinea, I wish to again convey our appreciation to the Government of Romania for hosting the ITU PP-22 and for the wonderful hospitality.
I also thank ITU for the continued support in sustaining the cooperation of global communication and connecting the world for a better and safer future.
In a short space of time, Papua New Guinea has gained much needed traction in its digital transformation journey. This is reflected through the following three key milestone policy documents:
The PNG Digital Transformation Policy of 2020;
The Digital Government Act of 2022; and
The Digital Government 2023 – 2027
Parallel to this, we are re-aligning our Universal Access Policy, Universal Access Strategic Plan, National Broadband Plan and consequentially will be making amendments to our National ICT Act of 2009.
Papua New Guinea's efforts are now shifting to the delivery of digitizing and digitalization. Under the Digital Government Act 2022, we are enforcing a Cloud First Policy, Data Governance Standards, and using a whole-of-government delivery approach.
Whilst we are focused on delivering fast, clear, and simple digital services to our government, business, and people, investment in digital infrastructures (including internet governance), digital skills, and cyber security, remain a challenge.
In our journey, the biggest lesson we are learning is that digital transformation is NOT all about technology, but rather, about
transforming the mindset of government, business, and our people; It is about rethinking our approach in delivering change.
This is our journey so far, and we encourage that moving forward, the ITU plays a greater role in supporting small member states in their respective journeys.
In this vein, I reaffirm Papua New Guinea's position that we will continue to support all candidates, and any proposal that reflect this focus. Papua New Guinea is an emerging nation in the Pacific region, and we are committed to the ITU. To reflect our commitment, we are doubling our unit contribution from a quarter unit to half a unit. We are also calling for support for the establishment of a sub- regional office in the Pacific.
Finally, Ladies and Gentlemen,
I sincerely thank the current ITU Secretary-General, Deputy Secretary Generals, Council Members, and Directors for your immense contribution during your term.
We now look forward to working closely with the newly elected officials. We offer our congratulations in advance.
Papua New Guinea has had to rethink its approach for digital transformation thus I encourage that our soon-to-be newly elected officials re-look at ITU's approach for global cooperation as well.
As a famous man once said, "We can NOT solve problems by using
the same kind of thinking we used when we created them." 1
Thank you for your time and I wish us all the best for the remaining part of the ITU PP-22.